I think I must be on a bit of a roll in terms of my media exposure just lately.
First of all there was the BBC Asian Network guru slot, then the interview for the industry leading "Mind Mapping Software" Blog with Chuck Frey and now WIRED Magazine have had me on the blower doing an extensive interview with me on one of my areas of specialisation.
Yesterday (yes I know it was a Sunday but the reporter had a deadline to meet and I am an obliging subject), I had a good old chat about Speed Reading.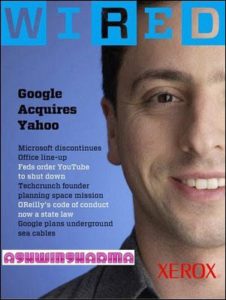 Now I have written extensively about Speed Reading elsewhere and you can find lots of great information about that topic so I won't go into great depth here.
And of course you will have to wait until the article is published to find out exactly what was said (or what they thought I said!).
That is due in either the November or December issue, unless of course I get bumped off the schedule by some breaking story.
Anyone else like a chat…?