Welcome to the "About Michael Tipper Page".  Here you will find some information about his background, his previous career(s) and some of the work he has been involved in over his varied and interesting life.
Early Professional Career
Michael grew up and was educated in Shrewsbury, Shropshire and at the tender age of 16 joined the Royal Navy as an Artificer Apprentice. Following his early technician training and time in HMS PENELOPE which included a trip to the Falklands, Michael was selected for a commission and began his officer training at the Britannia Royal Naval College Dartmouth in 1986.
After his Midshipman's time in HMS CARDIFF he read a Bachelor of Engineering (hons, first class) degree at the Royal Naval Engineering College Manadon graduating in 1990. Following rigorous submarine selection and training Michael was posted to HMS COURAGEOUS, where he earned the coveted Submarine Dolphin Badge and then to HMS SPARTAN for 2 years as one of the Weapons Engineer Officers.
Becoming a Chartered Engineer Michael spent 3 years in Project Management in the Procurement Executive buying and helping design training simulation equipment for the Royal Navy. After promotion to Lieutenant Commander, Michael worked in Logistic Support before leaving the Royal Navy in 1999 after 16 ½ years service to pursue a career in people and organisational development.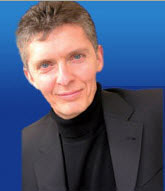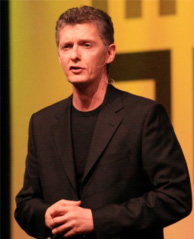 World Memory Championships
Although an average student at school, Michael believed his memory was poor when he encountered the modular training regime of a Naval apprenticeship at the start of his career. Struggling to keep pace with a form of learning new to him and under the potential threat of being thrown out of the Navy, he purchased a memory course advertised in a Sunday newspaper.
By working through this course, Michael discovered there was nothing wrong with his memory, he just did not know how to use it properly and that the belief he had formed about having a poor memory was wrong. Over time Michael refined his application of the techniques he had learnt and won the Silver Medal at the World Memory Championships earning the rarely awarded status of International Grand Master of Memory.
Michael then went on to organise and run the World Memory Championships and put in place the groundwork that has helped make it the international event it is today
Making a Difference to Kids
Shortly after leaving the Navy, Michael helped set up Positively MAD, a company dedicated to bringing personal development and accelerated learning techniques and strategies to students across the UK and Europe.
Michael was the Director of Training and head presenter and as well as delivering hundreds of highly entertaining and interactive workshops to students, he built a presenter team and designed development programmes delivered to over half a million pupils.
During this time Michael wrote 2 study skill books for students. He left Positively MAD at a natural break point to concentrate on working with adults in the business and corporate arenas.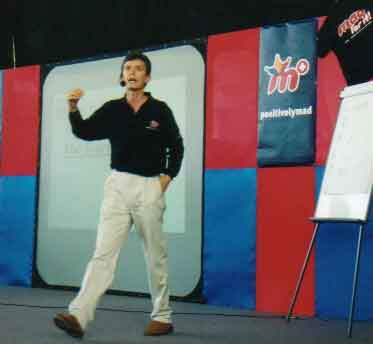 Speaking Success
Michael now combines the energy of his success working with teenagers with the ideas and concepts vital to help the modern professional survive and thrive in this information driven world. This has created innovative, entertaining, empowering and educational presentations that have the audiences learning, laughing and leaving inspired.
Now an award winning international speaker, Michael has spoken to audiences all over the world to clients that include IBM, Shell, Symantec, The MOD, Roche, The British Army, Grant Thornton, Eircom, The Prudential, Royal Sun Alliance, The Chartered Institute of Professional Development, The Academy of Chief Executives, The Institute of Occupational Safety and Health, and Smith Williamson.
Michael's strength comes not only from his deep knowledge of his subject but from his enthusiasm and ability to convey relevant ideas and concepts to people at all levels in an entertaining, enjoyable and practical way.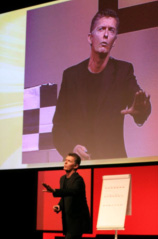 Leadership Development
Since 2011, Michael has been actively involved in developing leaders in the Nuclear Industry.  Drawing on his own experience of working in a Nuclear environment, together with his project management, engineering and people development experience, he was perfectly suited to help run the flagship Nuclear Leadership Academy for a major utility company.  For 4 years he helped develop, deliver and manage an award winning series of leadership programmes for leaders at every level in a large organisation.
He has since gone on to share that successful leadership development knowledge and experience in other areas of the Nuclear Industry as well as across a wide range of other sectors.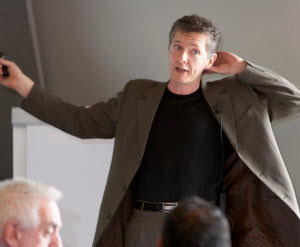 To find out how Michael can help you,
please give him a call on
+44(0)777 553 2612
or email him at


[email protected]
Recent Posts From
Michael's Blog