Well after putting out my press releases for my eBay auction in the middle of the week to offer my services to help a Wiltshire based GCSE student with their revision in the run up to the exams, I was contacted by the BBC and invited to do an interview with Gavin McCoy on the breakfast show.
I was called by the very lovely Annie, a researcher on the morning show who was a delight to deal with and we arranged for a 10.30 slot.  During the morning I got bumped back to 12.30 (felt like something out of "Drop the Dead Donkey") to accommodate a breaking local story and finally got to speak to Gavin shortly after midday.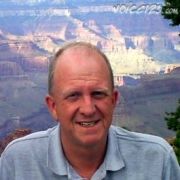 Working with broadcasters on some of these shows can be a bit of a lottery because occasionally you get the odd idiot who has a point to make, often at your expense.  Gavin was the consummate professional and set the interview up beautifully.
We discussed memory improvement in general, a bit about the world memory championships (always a good talking point that one) and then onto how students could prepare themselves a little more effectively.
Gavin gave me a great set up and not only was I allowed to promote the auction but I also got to plug my book (check out www.the77habits.com Thanks Gav!).  The last time I had such a good interview was with Susan Osman on BBC Radio Bristol a couple of years ago – must be the BBC – well at least I know the license fee is going to good use.