Today I have been working on a client's behalf with students from the Executive MBA at the prestigious London Business School.  Boy are those guys dedicated.
Can you imagine working at a demanding, high profile job AND take every other weekend out to study at one of the top 5 business schools in the world for a Masters in Business and Administration.
They really do have to work very hard to go over a tremendous amount of information in a very short space of time and juggle the high demands of this post graduate study with the high profile jobs these people do.
And many of them have invested their own money to be there too.  Being in central London the building is quite magnificent and worth a look if ever you are passing that neck of the woods.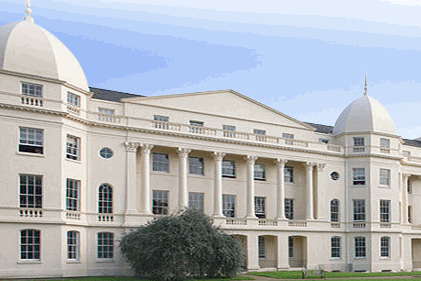 So my task was to help some of the students from the JEMBA2007 course learn how to read faster and remember more.  I love working with people like this because they will challenge you and keep you on your toes because they can't afford to waste any time.
What you tell them HAS to be of value or you will quite literally get blown out of the water but when you do show them ways that MBA students can read faster and remember more you suddenly have friends for life.
This group was no exception.  I took them through understanding why it is that they read so slow (compared to what is possible) and then but by bit took their reading speeds up from a range of 250-500 wpm to 700-1700 words per minute.
I sometimes think that the term speed reading is a bit of a misnomer and agree with the experts that we should call it range reading.  To be an effective reader these days you need to have a range of speeds and strategies to read a range of material for the differing outcomes that you have.
If, like most people you have one way of reading then that is like only being allowed to walk everywhere at a very slow pace without being able to run, sprint, dance, or skip.
We also looked at how they can remember all of the stuff that they have to learn. Of course being a part time course there are plenty of opportunities for knowledge gleaned from study and lectures to dissipate and fade into the mists of time.
But fortunately for them, they now understand at least 3 different ways that they can remember more of what they have read and heard in lectures.
Executive MBA study skills can be learnt and can give back hours of wasted time using outdated and inefficient strategies that may have barely got them through school, college and university where there was less pressure and the stakes lower.
A key skill in being able to do all of this is the amazing Mind Map invented by the brilliant Tony Buzan.  I still get goosebumps every time I demonstrate its power and teach it.  For such a simple concept it is an amazingly powerful tool and I strongly recommend that MBA students use it as part of their thinking.
Not only is it an outstanding learning device, it is also an extremely powerful thinking tool that is flexible enough for strategic and tactical thought processes.
So overall an extremely rewarding day for me and for them.  So thanks to Llavan, Neil, Zafar, Dragana, Peter, Andrea and Igor.  Things must have gone well because I am going back next week!