Let's Work Together To Make Your Event Truly Memorable
If you are here looking for a speaker for your event, first of all, thank you for dropping by and even considering me.  There are thousands of speakers out there, hundreds of good ones, a handful of excellent ones and you are checking this page out, so I do appreciate your time.  I believe a speaker's job includes making you look fantastic and so when I speak at your event, that is my aim.  Let me see if I can help you and if I can't I am sure I probably know someone who can.
Since Michael Tipper first spoke at the Annual Conference of the Institute of Financial Planning (IFP) we have invited him back to speak at a number of our regional events.  His sessions are always extremely well received with excellent feedback because of the relevance of his topics to our membership, the tailoring of the sessions to their unique needs and the engaging and entertaining style of his delivery.

You really do come away from his sessions having learnt something new and relevant to the business we are in that you can apply immediately.  He's always a pleasure to work with and has always delivered the results we were after and so comes highly recommended.

- Nick Cann ACIB CFP,

Chief Executive, Institute of Financial Planning
To find out how I can help you,
please give me a call on
+44(0)777 553 2612
or email me at


[email protected]
Michael is an experienced conference and seminar speaker who has presented well over 1,000 times to over 100,000 people around the world.  He is an enthusiastic, energetic and highly entertaining speaker who really knows how to bring a subject alive and make it "up close and personal" to his audience.  When he is in front of a group, he presents with the ethos of having people Learn, Laugh and Leave inspired.

Here is a summary of my three main keynote presentations.  Click on the relevant link to find out more.
How To Read Faster And Remember More
In this popular presentation, Michael brings together over 20 years of developing his own reading and memory abilities (he won the Silver Medal in the World Memory Championships) with his vast experience of helping others do the same.  It is a thought provoking as well as an engaging and entertaining session perfect for any event.  Click Here For More Information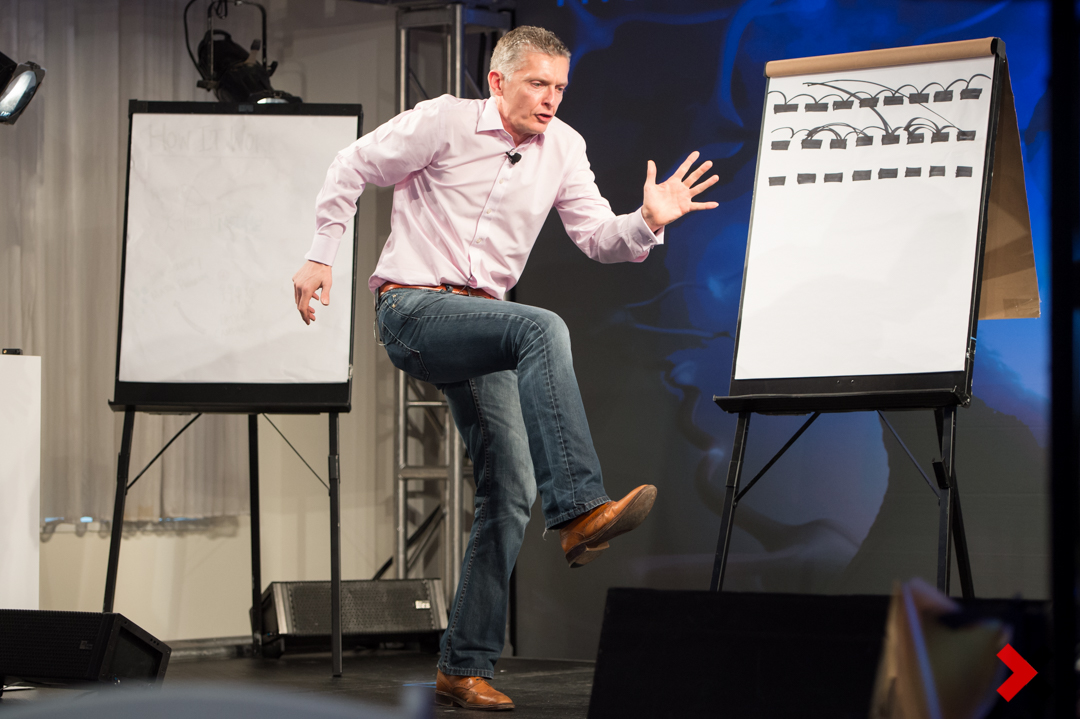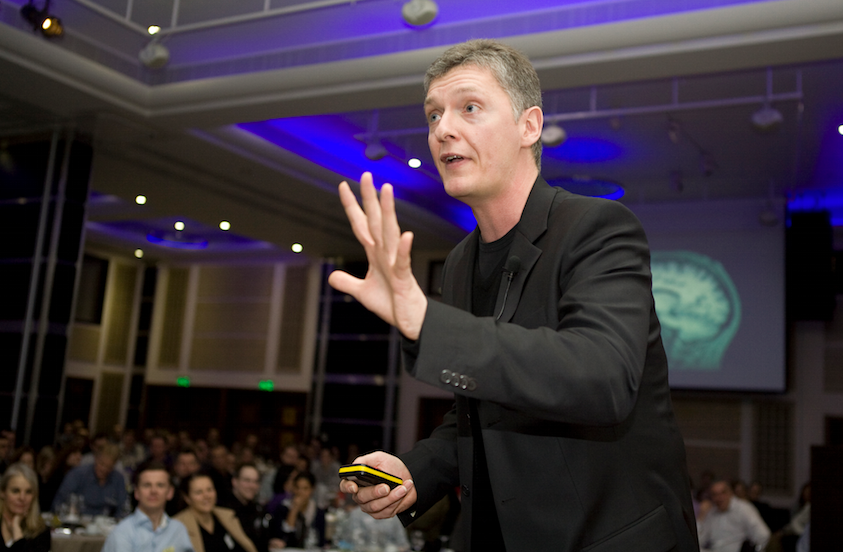 Getting More Done
With so much to do and it seems, so little time to do it in more people are seeking out ways in which to become even better at ploughing their way through their to do list.  Time management isn't the answer (as this session quite clearly demonstrates) but understanding how our brains are hard wired for distraction is.  Another interactive, engaging and entertaining session, this keynote presentation will have your audiences walking away inspired to get even more done.  Click Here For More Information.
Profitable Positive Reinforcement
Leadership is about getting people to (willingly) do what you want them to in order to meet the aspirations of the organisation. Traditionally a carrot and stick approach has seemed the most obvious way and is the default choice of many people in authority.  However, there is a better way.  One that is being understood and verified by the latest breakthroughs in neuroscience and performance psychology.  It is about Positive Reinforcement and in this session Michael explains it AND demonstrates how it can improve the bottom line. Click Here To Find Out More.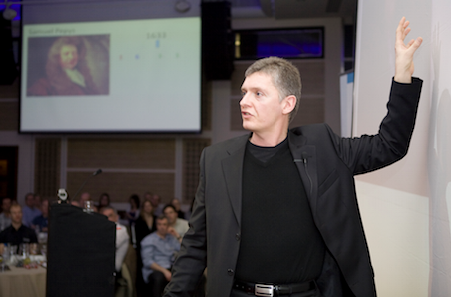 Recent Posts From
Michael's Blog